GOOGLE ADWORDS ONLY FOR LAW OFFICES
TRY OUR GOOGLE ADWORDS FOR 60 DAYS BEFORE PAYING FOR OUR SERVICE
"Lawyer-Only Program": we have 20+ Years Experience and Success in the Legal Industry.  We are Confident to Offer a Full 60-Day (No BS) Risk-Free Service.
Sounds Too Good to Be True?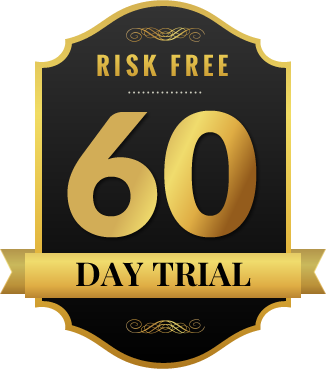 If we just wanted to pull a "fast-one" with a specific industry, we wouldn't have picked lawyers!Over the years we managed hundreds of accounts and found our highest, and most consistent, success rate in the legal industry.
Knowing the PPC industry is full of smooth-talkers, we decided to just prove results before we ask you to pay for our service.
REAL RESULTS WE GOT FOR OUR CLIENTS
Small Personal Injury Lawyer
Since this client does not have a strong landing page we are successfully driving leads via call-only campaigns. As a result, the conversion rate is quite high (averaging around 70%).
If you are used to conversion rates of 1% to 10% for Google.com search where a conversion is filling out a contact form this might not make a lot of sense. Remember that a conversion for call only occurs when a call has lasted for at least 30 second
Think about it-would you rather have a click to your website where someone has every opportunity to leave without providing their contact information or would you rather have someone on the phone and have a chance to close them immediately?
Large Personal Injury Lawyer
We have worked with this law firm for around 10 years targeting Auto Injury Leads and Personal Injury Leads as well as a wide variety of other cases.
Many months they spend as much as $50,000 a month on Auto/PI marketing. The combination of desktop and call only campaigns results in a lower CPC as well as the opportunity to drive leads via a form on the landing page.
The previous example shows a lower cost per lead because it's a slightly less competitive area, and we are only driving calls which has a lower cost per lead in many areas (but also limits volume).
Small Family Law Office
This Family Law client has outsourced their advertising to us for less than 30 days. Prior to launching campaigns we worked with the client to optimize her site for conversions.
Landing page optimization and pre-optimized campaigns built on family law ppc advertising best practices have resulted in an extremely low cost-per-lead (CPL) for Family Law.
The cost per lead (CPL) is the cost to receive one contact form submission or phone call.
Large Family Law Office
This highly successful Family Law client, who asked that we not use their name, has outsourced their advertising to us for over six years now and averages around $3,500 monthly spend in a highly competitive urban area.
Average cost per lead has ranged from $68 to $42 over the past six months. Divorce attorney keywords convert at about twice the cost per lead of Child Custody keywords, to maintain a lower overall CPL we aim for around 90% of leads to come from Child Custody keywords.
Small Bankruptcy Law Office
This Bankruptcy AdWords account targets a more rural area than most of our clients. We've averaged around $44 CPL since launch and recently achieved $24 CPL.
The majority of leads for this client come via phone calls from either click-to-call-ads or the client's site. Note the steady improvement over time since we started working with this successful bankruptcy law firm.
Mid-Size Bankruptcy Law Office
This Bankruptcy amakettorney's account targets a midsize metro area. We've averaged around $56 CPL since launch. We expect with further optimization to bring the CPL under $50 on average.
Metropolitan areas  typically have a  higher cost per lead than a rural area so that's why there is this difference between the cost per lead for the 2 clients.
HERE IS EXACTLY HOW WE WORK
Client Criteria:
To respect both our time, please read this section carefully to make sure we are a good fit
Note: we do not accept every company as clients, because not all law offices are a good fit. Here is a 100% transparent guideline of how we work.
We only work with one company in each market, so if your competitor found us first sorry, we cannot help you
Because we guarantee improved results, we require that you already have a website and a Google AdWords account. (If you feel you have an exception, feel free to contact us)
60-Day Free Trial Requirements:
Since we are investing 60 days of work we only want to work with serious firms and not those looking for free service for 2 months. Here is our requirement to start:
We require a $1,500 deposit when we start. This is 100% refundable after 60 days, if you choose not to continue. So you would pay $0.
You must allow us to work on the account for the full 60 days. We need this commitment because we have a lot of upfront work and want to respect our investment with the opportunity to prove results
We will be working on a new AdWords account for you. If, after 60 days, you choose not to continue, you would just go back to your old account and we will delete the account we created. To be fair to us – you cannot get access to this – if you decided the results were not good, you probably wouldn't want it anyway.
100% Transparency and 100% Guaranteed Results. 
That's it. In our free consultation we will confirm we can help you and tell you exactly what we will do to get you results.
Tired of losing money with AdWords? Call us!
Ready to grow you business online? Call us!
Looking for a PPC company to finally put their money where their month to become your long-term partner? Call us now!